Does it make me a horrible person to be sorta kinda relieved that the most
consumeristic
holiday of this most materialistic country is almost over?
I love
CHRISTmas
. I love the smells of the season. I love the giving spirit, that encouragement that it's better to give than to receive...even if I see less and less of that truly acted out in people's attitudes each year. I love the music, the family and just the acknowledgement that seems to come along with it, that no matter the economic situation, being together with family and dear friends, laughing with them, hugging, loving them makes us much wealthier than we realize.
But what pains me about this past Christmas is that I don't remember hearing one mention (outside of church) of this being the day we celebrate Jesus' birth day. I know it's probable that my Savior wasn't born in winter, I know it's probable that our annual Christmas plays and songs aren't mirror reflections of how the blessed event took place, there are
alot
of "artistic liberties" that probably take place. But that isn't the point! The point is that God's Son willingly left His throne of glory and came to this sin-sick world in the most vulnerable form imaginable for us. For me. For you. For Billy Graham and for Marilyn Manson. And we turn it into what? Into something almost ugly. Into something that almost depresses many people. And me. I can't imagine how it must pain our Lord. But it pains me and for Christ Jesus to be so much more loving, more compassionate, more merciful than I can be on a really awesome day...it must break His heart. It kind of scares me...but it definitely shows where our world is today in priorities. We only want God and Christ in our daily lives when it's convenient for us or when we have no other choice. It's sad. Is it any wonder I just want to hide away from this world most days? And these are Christians!
God, please help me to have more compassion. More love. More mercy. I am seriously lacking in some of these. Not all the time, but
alot
of the time. And I know that saddens Him. But I'm not going to give up, I know He hasn't. Everyday He works on me and even when I am at my worst He will remind me that I am His, and noone...nothing...can pluck me from His hand. And for this I owe Him my life. I certainly am a work in progress. Thank You for not giving up on me, for not giving me up. Thank you so much. We really did have a blessed
CHRISTmas
.
We are blessed beyond measure. Blessed beyond what we could ever deserve. Every day we are blessed, not just one day a year. And one day a year is not enough time to even begin to show how blessed we feel. In fact, it's going to take me a whole eternity, or longer, to truly share my thankfulness. I can barely even talk, it chokes me up something fierce :) But I would like to share a few ways He has so richly blessed us, beginning at home.
We have been in our new home since the first of November, we have "owned" (if you can call paying someone else for our home owning,
lol
) it since the end of July. I don't buy into the "prosperity gospel" but I have read His Promises and I do believe He gave us this desire of our hearts, but in His time. His timing is perfect, always :) We had actually been seeking different opportunities to leave the rent house we were in for various reasons I won't get into right now. We had been playing with ideas and looking around and had even come to see this house. It was an estate sale, the previous owner had passed on and his children weren't able to keep it up and no one really wanted to move into it so they had decided to sell it. We expressed interest, as did others, because of the wonderful price they were asking in comparison with other asking prices. And then my sister needed a place to stay. We were really her only option at the time so she, and sometimes my nephew, came to live with us for a little while. We heard no word, nothing about the house, and started to become sort of concerned. We had seen this wonderful house, with wonderful potential, and I just knew in my heart that we were meant to have this home, I could just feel it. So my sister leaves us and it probably wasn't two weeks later we received a call asking if we were still interested in the house. !!!!!!!!!! I knew God had answered our prayers!! He provided us with what our hearts were desiring, and I really believe it was because we earnestly prayed for it and not because we deserved it. God owes us nothing. But He generously gives us everything. All our praise is due Him. Every time we thought we saw a wall coming close, He has knocked them down. And even though we aren't "cutting edge" or at the same level as the
Jones's
, who cares? We have so much more than some people...alot of people nowadays. Blessed beyond measure. So much more than the necessities. And I may get ridiculed for the lack of concern I express for much more than the necessities, but that I guess is the nature of the world we are in now.
So I wanted to share a few pictures of the relatively short journey God has allowed us to have. It's a journey I'm sure we're not close to ending, but one that I'm so grateful for thus far, even the hills :)
This was our kitchen before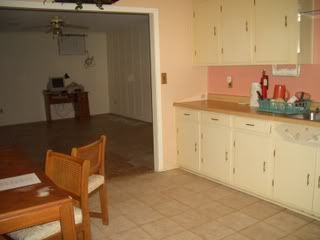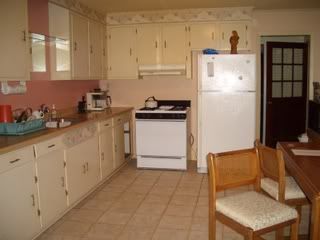 Our livingroom before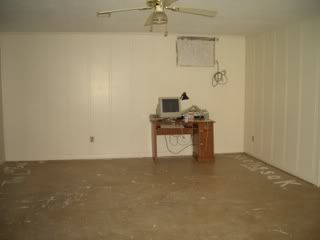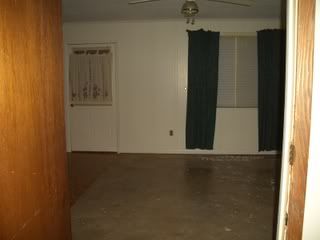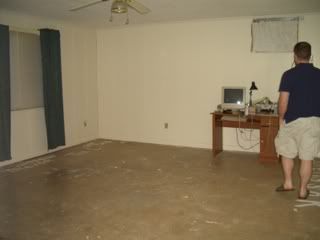 Our entryway, before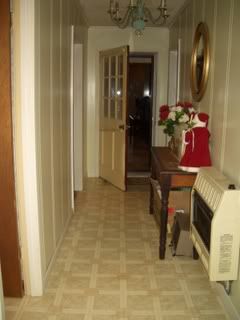 Master bath, before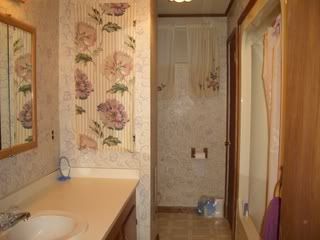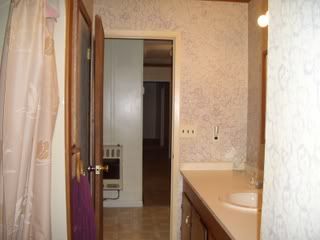 Master bedroom, before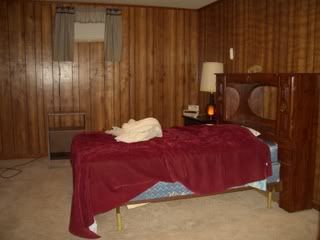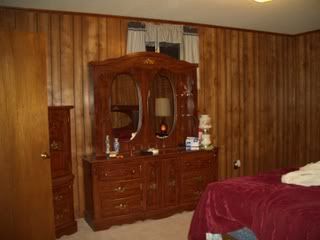 Guest bedroom, before
Utility room, before
I know this is such a long post, but please bare with me...we're almost done!
Now the afters...I know it's not perfect and we've really just begun and I was in the middle of attempting to decorate for CHRISTmas and as much as I would love to be, I'm just not Martha Stewart, people! Oh well :)
Living room, after
Kitchen, after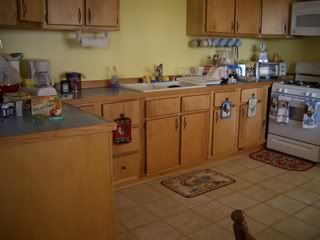 Entryway, after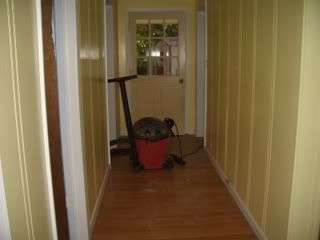 Master bath, after paint and new tub/shower, before vanity and new floor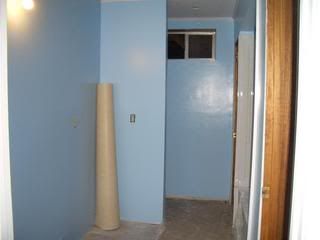 Master bedroom, after
Guest bedroom, after...well, in the middle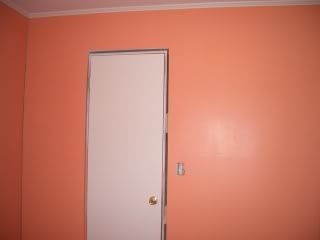 Utility room after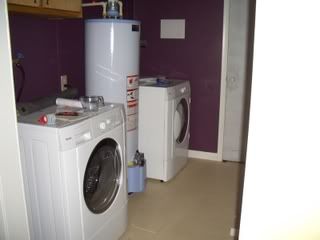 I've got a bunch of in-progress pictures too, but I think I've been a bore long enough. I'll be back :)